~how to reach us
513.398.0353
~where to find us
600-B Reading Road, Mason, Ohio 45040

Our address is 600 Reading Road. Our entrance and parking lot are in the rear off Fifth Ave. We are just a bit north of Tylersville Rd between St Susanna Church and St Susanna School. We moved into this larger facility in summer 2009.
office hours-
Monday- 3:30-8:30
Tuesday- 1:30-7:30
Wednesday 3:30-8:30
Thursday- 1:30-7:30
Friday- Office Closed
Saturday- 9:30-1:00
Sunday- Office Closed
office hours-
august 1─23
Monday- 3:00-8:00
Tuesday- 10:00-2:00
Wednesday- Office Closed
Thursday 3:00-8:00
Friday- 10:00-2:00
Sat/Sun- Office Closed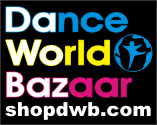 Need a gift for your dancer? Try www.shopdwb.com.

Enter our studio code MASDANCEN to help support MDC.
10% off your 1st purchase with our studio ID. Thanks!!